Develop your leaders and shape a healthy culture, enterprise-wide.
Eliminate the risk associated with "cultures of silence" so that your organization can thrive.
TRUSTED BY SOME OF THE BIGGEST NAMES AROUND THE WORLD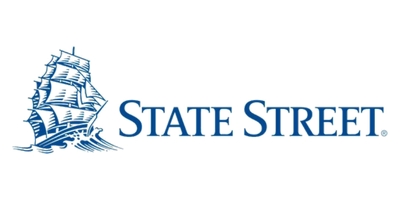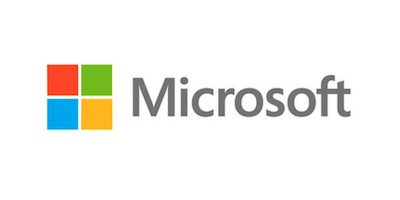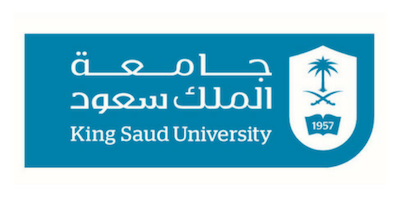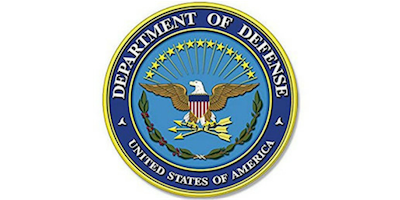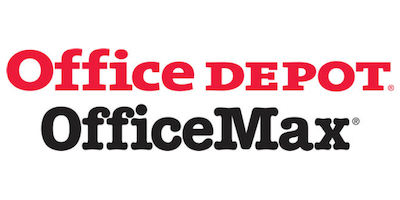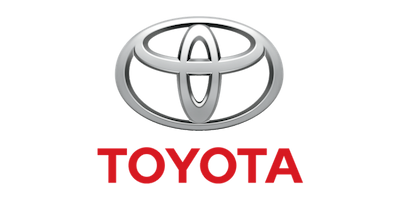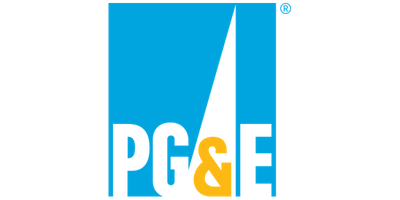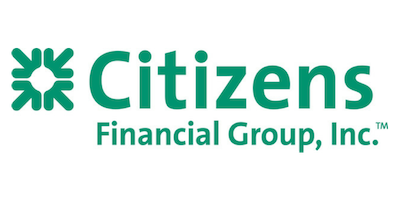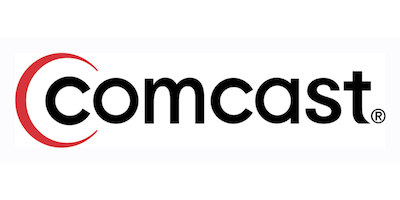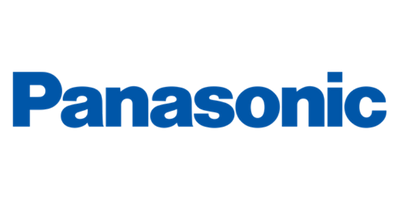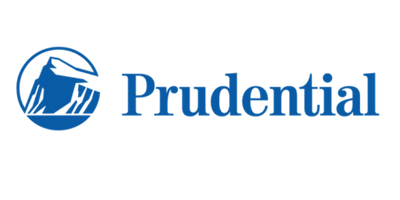 About RVB Associates, Inc.
For leaders, teams and individuals
RVB Associates
team members
are experts in culture shaping initiatives. We help organizations eliminate high risk Cultures of Silence by shaping and sustaining Cultures of Voice. Our Culture of Voice workshops help leaders identify signs of silence and strengthen competencies that shape Cultures of Voice. Our work has helped the most influential and successful companies, large and small, around the globe. Our research, measurement and development of Culture of Voice are groundbreaking and second to none.
Leadership and Organizational Culture Development
When it comes to corporate problem solving, there's no such thing as a "one-size-fits-all" solution:




Breaking Corporate Silence:
How High-Influence Leaders Create Cultures of Voice
by Dr Rob Bogosian & Christine Mockler Casper
Why did General Motors management avow they did not know about the multi-year festering ignition problem? Why did V.A. employees in internal documents "portray a culture of silence" based upon fear of retaliation? These "Cultures of Silence" resulted in substantial loss of productivity, revenue, trust and even loss of life.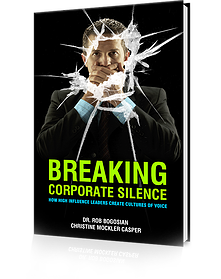 Identify the challenge & success criteria


Design & implement action plan

Measure impact & verify productivity increase


Establish method to sustain results
Using the Silence Voice Index (SVI), a proprietary diagnostic, RVB Associates can measure cultures of voice and silence. Our Culture of Voice workshops minimize or eliminate the risk associated with cultures of silence.
Cultures of silence exist when employees willfully withhold important work related information that could pose a risk to organizations. A culture of silence can cost organizations millions of dollars/Euros in penalties, lost revenue, brand erosion when discovered after the fact, when it is too late.
"Introspection and self-discovery stick out in my mind from this class. I benefited from having the ability to see if the way others perceive me is the way I perceive myself."
Senior Vice President
Marketing and Sales, Investment Company
"I became very aware of how I listen when others talk to me, clinic aware of how I respond (or not), view and aware that as a leader, check my words and actions influence my team. I loved it."
Senior Vice President
Marketing and Sales, Investment Company
"RVB Associates helped us achieve in one day what we tried to do as a team for five months…"
Senior Vice President
Marketing and Sales, Investment Company
"In the 24 years I've been with the company, it's the best class I've ever taken. It really makes you think about yourself and your team and how collaborating, engaging, and developing your people allow you to successfully manage processes."
Tim Bassett
Manager, Customer Services Group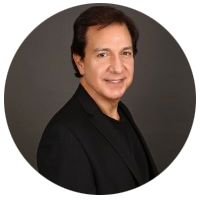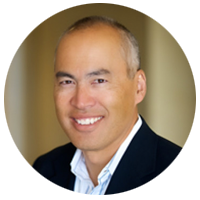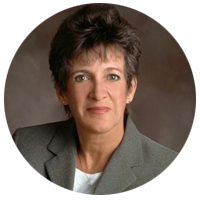 Christine Mockler Casper
Consultant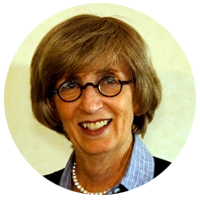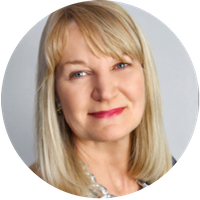 Jacqueline Abbott-Deane
Our UK Partner Tactix Consultancy London, England
Martyn Deane
Our UK Partner Tactix Consultancy London, England
Articles and Case Studies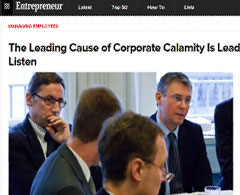 The Leading Cause of Corporate Calamity Is Leaders Who Don't Listen

Corporate silence occurs when employees willfully withhold important work-related information, and has plagued some of the largest global organizations with devastating results.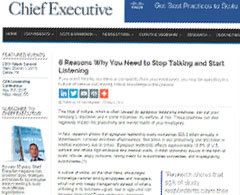 6 Reasons Why You Need to Stop Talking and Start Listening

This type of culture, which is often caused by egregious leadership practices, can put your company's reputation and in some instances, its welfare, at risk. These practices can also negatively impact the productivity and mental health of your employees.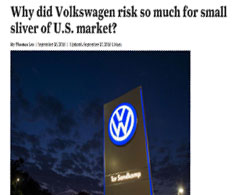 Why did Volkswagen risk so much for small sliver of U.S. market?
Fraud, like any business strategy, is a game of risk and reward. Accounting fraud at Enron and Worldcom, for example, added billions of dollars to the companies' market value and enriched a whole lot of people before the schemes fell apart.
Schedule Your Free Consultation
What you can expect:
Increased Positive Leadership Practices
Increased Cross Silo Knowledge Transfer
Reduced Voluntary Turnover
Increased Innovation
In-depth Root Cause Analysis